We sell your car
We sell your car
Selling your car in Spain… can sometimes be a big pain.
Buyers not turning up to see the car, nonsense offers, repairing little defects that can add lots more value to your car, even the risk of fraud or registration documents not being dealt with in a correct manner resulting in fines and problems for you.
We propose a better way!
We can relieve you

from this stress, it only takes six simple steps to sell your car.
We will REVISE and PREPARE your car
We MARKET your car on all major car sales websites
We SELL your car
You receive your MONEY
We sort REGISTRATION documents (same day certificate will be provided to you in hand releasing you from any responsibilities)
We are responsible for the WARRANTY (No after sales stress or unwanted phone calls!)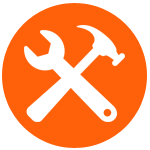 1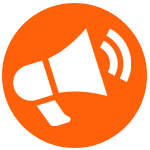 2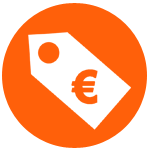 3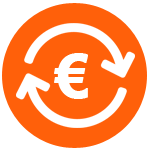 4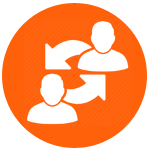 5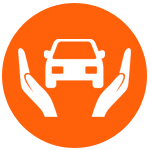 6
After all, we do love selling cars!
Here's the best

part

Car Outlet have a wide range of cars in stock, we own most of them, the rest are "Sale or Return" referred to as SOR, so in other words we also sell cars for our clients.
We have major marketing campaigns displaying all our stock to people on the internet and also announce offline such as newspaper and radio listeners.
How

we do it

We spend important amounts of money on Internet Advertising, we advertise across 10 of the major car sales websites, papers, radio and magazines in Spain.
This means no expensive advertising costs for you, we pay for this and your car has maximum visibility and higher potential of sale.

We are in the office from Monday to Friday 8:30 to 17:30 and are available to answer the phone 8 hours a day nonstop, this way you do not have to waste your time waiting for calls or viewers to show up.

Security is a big issue when selling a car privately.
Unknown people in your home or office.
Dealing with large amounts of cash.
Car jacking, risk of theft or fraud.
People checking out the situation to come back and steal cars later.
We carry out thorough checks on all cars with the "Traffico" department and HPI CarFax company.
Many customers don't have large amounts of cash available straight away, we can solve this by offering finance.
Also many like to trade in their old car as part of the deal.
We take cars in part exchange and we return you the full selling price of your car.
We offer delivery, this means we have the logistics in place to sell a car to a client that lives 200+ km away from us.
Majority of our customer's especially those buying more expensive cars, prefer to purchase from a car dealer as they know the car is covered by "Ley 23/2003, de 10 de julio, de Garantías en la Venta de Bienes de Consumo." act and that they have 1 year warranty on engine and gearbox, which is not the case when buying privately.
Most cars will need minor valeting and fixing prior to advertising for sale, possibly small scuffs on the bumpers, wheel refurbishments, a small service or even a new ITV test needs to be performed.
We can do all these minor repairs and pay for them and deduct the cost from the selling final price. So there is no outlay in getting your car ready for sale and we can do all of this for you at trade prices, which not only saves you time but also money!
We can generally price your car for more than you can as customers are willing to pay a little extra for the services listed above, the 1 year warranty, dealing with all the documents, offering car insurance and because we appeal to a larger market we can usually sell your car faster as well.
All part of the service…
What we do

for you

We don't have to keep your car on site, so if you only have one car you are more than welcome to carry on driving it. When we have somebody that would like to view your car, we will require the car for a viewing. You can either drop the car off to us or we can send one of our drivers to collect the vehicle from you and deliver it back to you later.

If you do however decide to leave your car with us, please rest assured that your car will be well taken care of, stored in inside storage with alarm and insurance, additionally even if your car is insured or not it will be added to our fleet insurance giving that extra security in the event of any type of incident.

If you choose Car Outlet to sell your car, we will write you a full SOR (Sale or Return) Contract showing what you will be paid when we sell your car.
What we need from you
We require your car so we can take high quality pictures and copies of all the documents relating to your car. Unless the car is staying with us then we will need all of the Original documents in the car.
(Ficha técnica, Permiso de circulación, Service History and any other relevant documents).
When you bring your car to us for sale, we will go through everything that we think needs to be done to the car in preparation for sale, at this time we will also agree a realistic marketing price.