Grant to the Dénia City Council to redevelop streets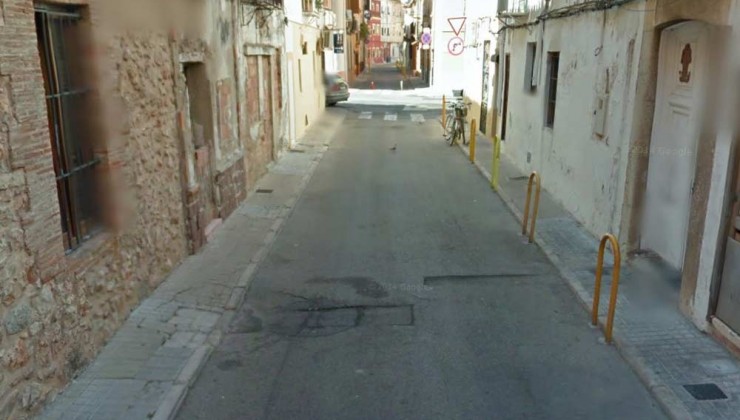 Alicante Provincial Council has included the redevelopment project and reconditioning of Denia Fontanella street in the Provincial Plan of Cooperation Works and Municipal Services approved, as confirmed by the deputy mayor of Infrastructure, Planning and Works and Highways, Manuel Pérez Fenoll. The project is budgeted at 785,000 euros, of which the provincial institution will finance 65% and the remaining amount by the City Council of Dénia .
In the meetings held this morning in Alicante, which was also attended by the mayor of the EATIM of La Xara, Josep Fornes, Fenoll noted that the County Council has allocated another 48,072 euros to help improve the landscaping project in the Avenue Juan Chabas and street La Vía, a project that will begin shortly.
These investments are in addition to the recently granted for urbanization and resurfacing of several streets of the town. Specifically, the Council has awarded a grant Dénia amounting to 231,109.60 euros for the adequacy of Senieta streets, Fora Mur, Campo Torres Brothers Gavila Ferrer, Miraflor and Avenida del Montgo. This support, which enables fully fund the drafting of the project and execution of the works included in the notice of the Council for investment in construction and repair of 2014 financially sustainable municipal cooperation.
Furthermore, the Committee of Infrastructure approved in November last year granting of aid to Dénia of 140.991 euros for reconditioning stormwater network and resurfacing on a stretch of road Dénia-Javea and Barbican streets, Montcada and Brothers Ferchen.
The mayor stressed that the latter aid, Alicante Provincial Council has invested in the city of Denia over 2.3 million euros in recent years. Among the actions detailed the first mayor include redevelopment and rainwater network at the Miguel Hernandez Avenue, executed in 2013 with a budget of 784,711 euros, the project to improve road safety on the road to Les Marines (292,000 euros) currently running; repaving the Assagador Cami del Palmar executed in 2013 with a budget of 72,187.37 euros and the roundabout at the junction of Nova Dénia, whose budget amounted to 175,184 euros
Source: denia.es