Home Gardens and Lifestyle Show in Altea
CarOutlet to attend the Home, Gardens and Lifestyle Show in Altea
The Home, Gardens and Lifestyle Show 2018 in Denia promises to be filled with inspiration, information, fun and features related to homes, gardens, lifestyle, leisure time, health & beauty and financial planning for expats with in Spain.
Taking place on Friday April 19th and Saturday April 21st at the 5 Star Gadea Hotel in Altea on the Costa Blanca, the exhibition includes stands from local businesses providing expats with a range of services including finance & insurance. Local suppliers of various home improvement products such as blinds, curtains, swimming pools, driveways, kitchens and garden furniture. Also art galleries based on the Northern Costa Blanca, health & fitness coaches and local clinics and medical services.
The event also includes presentations from various professionals who assist expats during their move to spain and those already living on the Costa Blanca. With more light-hearted features including cooking and arts & craft demonstrations. Ideally suited to both expats living in spain full time and those with holiday homes and villas within the Alicante region
CarOutlet will be at the exhibition in Altea highlighting the range of motoring services we provide Expats and home owners in Spain. Not just with our large range of second hand and nearly new cars available for purchase but we also assist with car finance and change of vehicle registration from UK to Spain. We can advise on which car insurance companies to contact for a quotation and what documentation such as passport and NIE numbers are required for buying and selling a used car in Spain.
Demonstration Programme:
Friday 20 April
Indoor Presentations – In Salon Olivos
11.30 – Clairvoyance Demonstration – Phil Griggs
12.00 – Sniff and Tell with Scentsy! Claire Hunt
12.30 – Wine Tasting – Bio Moscatell
13.00 – 3 Keys to Reinventing your Health – Kiro Nilsson
13.30 – The Taxman Cometh! Blevins Franks
Cooking Demos – Outside Area
14.00 – Daniel Seymour Restaurante Ca Pepe
15.00 – Abi Satari Satari's Restaurant
16.00 – Miguel Andres – Fusion 8
Saturday 21st April
Indoor Presentations – In Salon Olivos
11.00 – The Joys of Being a Woman! – Simply U
11.30 – Your Money' Make the most of it deVere Spain
12.00 – Art &Crafts Demo – Art y Facts
12.30 – The Aloe Bar Leanne Crole
13.00 – Clairvoyance Demonstration Phil Griggs
13.30 – Charity Auction! Make A Smile
Cooking Demos – Outside Area
14.00 – Daniel Seymour- Restaurante Ca Pepe
15.00 – Danny Bowler Vintage Café
16.00 – Abi Satari – Satari's Restaurant
16.45 – Prize Draw Results!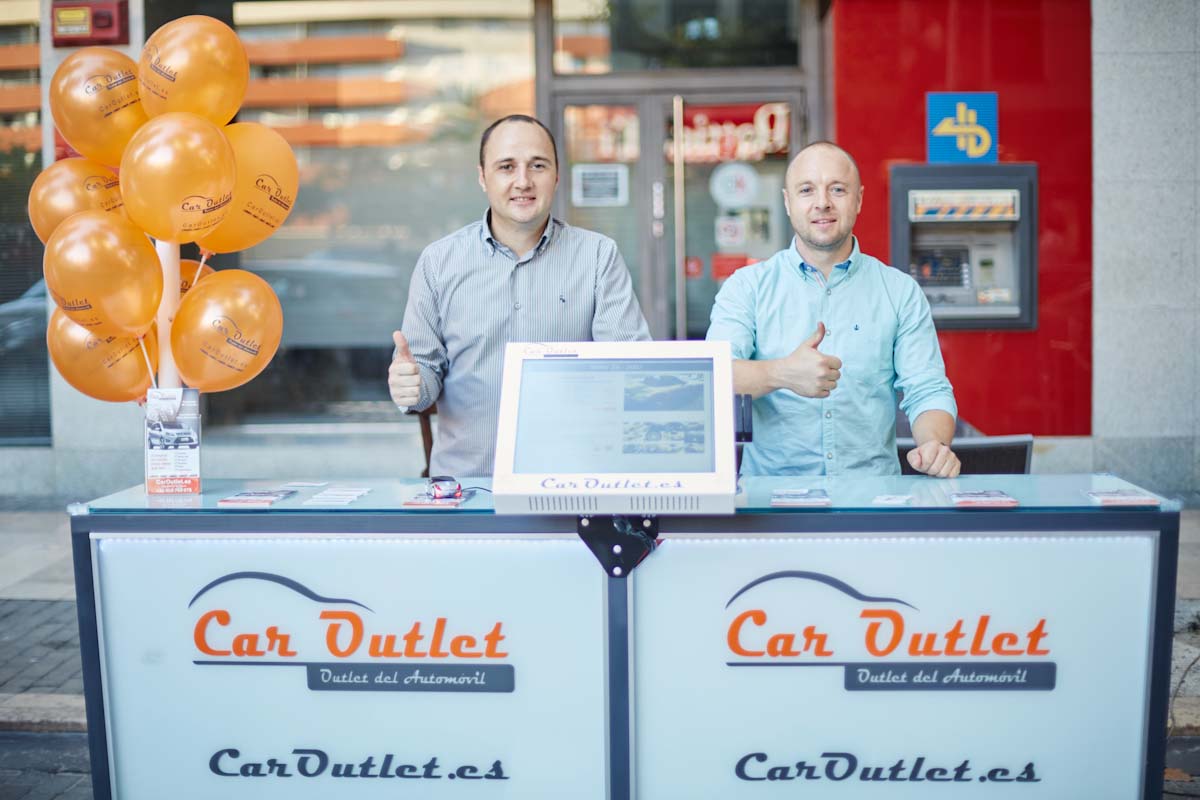 Exibitors
1 Bakerella
2 deVere Spain
3 Vida Plena Chiropractic
4 Pwani Arquitectura
7 Currencies Direct
8 Hipno Central
9 KAS Clairvoyant
10 Charlesworth Gardens
11 JD Multihome
12 Restaurante Ca Pepe
13 Avalon Europe
14 Costa Blanca News/The Post
15 Media Promotions
16 Family Medical Centre
17 Fogg Off
18 Ventanas Y Puertas Calpe
19 Pool Technical Services
20 Velas Dremic
21 My Guide Alicante
22Female Focus
23 The Aloe Bar Leanne Crole
24 Show Super Raffle
25 Akinon Resort
27 Viajes Playa Flamenca
28 Installation Service Costa
29 Galeria de Arte Georgie
Poulariani
30 Exclusive Wines
31 Beads by Theresa
32 The Colina Club
33 & 34 Scentsy
35 The Professionals Magazine
36 Forever Living Products
37 Moskinto
38 Blinds.casa
39 IBEX Insurance
40 Chillax CBD Products
41 Venetia Costa Blanca
42A ABC Jungle Yoga
42 Flatpaxabia
43 Eleate Home Fragrance
44 Curry on Cooking
45 A Bubble of Love
47 Satari's Restaurant
48 Victor Feijoo Art
49 Prestige Driveways
50 Polifani Insurance Brokers
51 Phil Griggs Clairvoyant
51 Claire Ayteo
52 Scottsdale
53 Art – Elena Alvado Llinares 78 Pure Oxygen Beauty
54 Rain International
55 Sandra Z Photography
56 Vino Casa Vital
57 Torell's Jewellery Design
58 Kiro Nilsson
59 Hospital Quironsalud Torrevieja
60 CarOutlet
61 Ristorante Bussola Altea
62 Blevins Franks Financial Management
64A Art Y Facts
65 TALK & DEMO AREA
65A Make A Smile
66 Across the Costas
67 Derma Clinic Spain
68 PET IDOL 2018
69 Cadi Sol
70 Bio Moscatell Wine
71 BoHome Vintage
74 Chic Sofas Boutique
75 & 76 Girasol Homes
77 Hada Creativa Photography
78 Pure Oxygen Beauty
79 & 80 Galeria Pazyryk
81 & 82 Altea Club de Golf
83 Golf Hot Spots
84 Marco Polo Expediciones
86 Coolashade
88 Wooden Garden furniture
90 & 91 Indalocio
92 Easigrass
93 Heavenly Lifestyle
94 Concepto Kitchen & Construction
97 & 98 Decoraciones Aitana
99 White Velvet Decor
100 Workinpools
102 Cooking Demonstrations
The Home, Gardens and Lifestyle Show 2018
Location: The Villa Gadea Hotel, Altea, 03599 (located directly on the N332)
More info about this event: Homes Gardens and Lifestyle Show