85th Geneva Motor Show
The hilights this year: Alternative Fuels, Connectivity and concept of autonomous driving
We have had the chance to make a quick visit to this year's Geneva Motor show and have a peak at what the automotive industry has installed for us for the near future, even do still a big part of the cars on display were "Classic" conventional Diesel / Petrol engine's we have noticed a big increase of manufacturers displaying cars equipped with alternative energy fuels like electric and hybrid technology, this is going to be definitely a technology we are going to see more and more on our roads and we will be keeping a close eye out at how it's evolving to be able to offer more vehicles of this type for sale at our showrooms.
Another highlight was the increase of connectivity with the car, not only the GPS systems we are all aware of today but other data called "car infotainment" designed to make our driving experience even more of a pleasure with up to date traffic situations on screen, mobile phone data connection, weather, music, films, cloud and even automatic emergency calls / messages in case of accidents.
The last important highlight hitting the market strong is the autonomous driving concept, as you know major manufacturers have already developed features like automatic parking where the car will park itself by pushing a button or the automatic anti collision were the car will brake if it detects obstacles in front of the car regardless of what the driver is commanding it to do, we saw manufacturers pushing forward with these types of features and wanting to go to an area where the car will become more and more autonomous, "but hey! the day we have a car for sale that can pickup family members or friends from the airport autonomously you will be the first to know, just keep subscribed to our social network pages to keep up with new Car listings and news that we will publish regularly on our website.
Mercedes GLE 450 AMG Coupe is rivalling BMW X6
Mercedes-Benz has introduced the GLE 450 AMG Coupe for Europe at the 2015 Geneva Motor Show.
Featuring an aggressive body kit, the model is positioned below the range-topping Mercedes-AMG GLE 63 Coupe and comes with massive 21-inch alloy wheels and AIRMATIC air suspension.
Dynamic handling control system: highly variable – from racy and sporty to poised and comfortable.
The GLE Coupe feels like a true sports coupe. Despite the similarity to an SUV with its raised seating position and expansive all-round view, the occupants are led to believe that they are in sports rather than off-road mode. The sound is reminiscent of powerful sports cars, while the spontaneous and direct response to all commands is guaranteed to get your pulse racing. On the other hand, it can also create a superior feeling of calm, coupled with unshakeably serene driving dynamics. These two different worlds can normally only be experienced in two separate vehicles – an agile, thoroughbred sports coupe and an easy-going, comfortable SUV. But the new GLE Coupe is different: DYNAMIC SELECT enables a wide spread in the driving dynamics and combines these diametrical worlds of experience in a single vehicle – an automobile premiere.
Permanent all-wheel drive and 9G-TRONIC nine-speed automatic transmission.
In the new GLE Coupe, the developers were able to show the possibilities of the new 9G-TRONIC nine-speed automatic transmission in an all-wheel drive coupe with a longitudinal drive configuration. Depending on the mode selected for the DYNAMIC SELECT variable dynamic handling control system, the 9G-TRONIC impresses with great agility and responsiveness or poised serenity. It offers an impressively high shift speed and perfect transitions for energetic sprinting as well as gentle, barely perceptible gear changes for enjoyable cruising.
4MATIC permanent all-wheel drive always goes hand in hand with safe, harmonious and sporty handling. The sporty GLE 450 AMG 4MATIC Coupe offers enhanced agility and more pronounced dynamics around the car's vertical axis with a torque split of 40:60. The DYNAMIC SELECT transmission modes SPORT and SPORT+ deliver superior longitudinal agility and lateral dynamics – specifically as a result of the perfect interplay between the modified driving dynamics control systems ASR, ESP with Curve Dynamic Assist, the electronic traction system 4ETS and the brake control system ADAPTIVE BRAKE.
AIRMATIC with ADS Plus, Sports Direct-Steer and ACTIVE CURVE SYSTEM
In addition to the ground-breaking powertrain configuration, the newly designed AIRMATIC air suspension – available for the first time with the continuously variable damping system ADS Plus – guarantees extremely stable driving. The damping system changes its area of emphasis depending on the preselected DYNAMIC SELECT mode. SPORT+ focuses on the greatest possible lateral dynamics with the best possible ride comfort. Conversely, COMFORT mode enables maximum ride comfort with the best possible dynamics.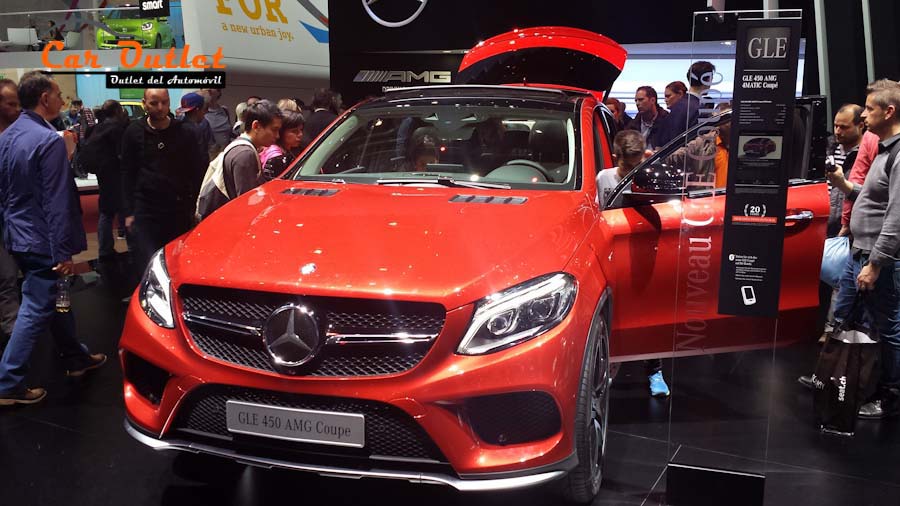 Other photos taken of cars at the Geneva Motor Show
Mercedes B-Class Electic drive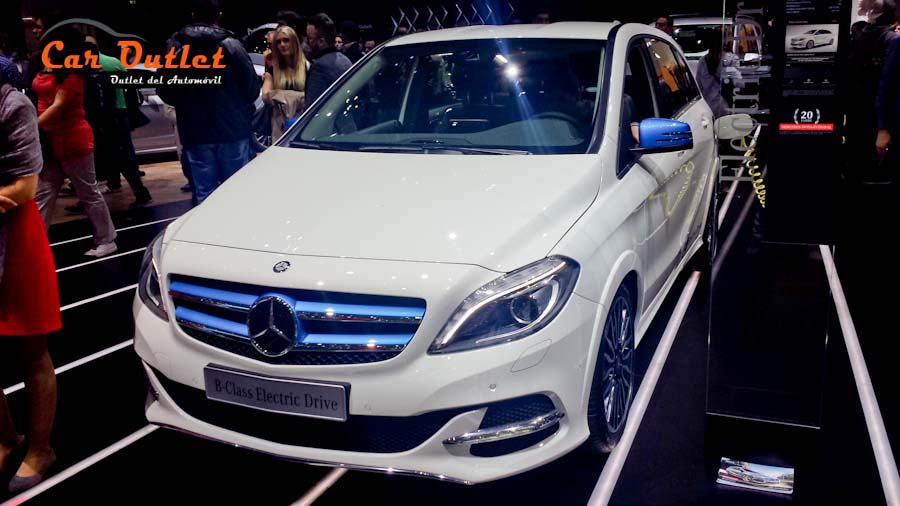 New Smart for four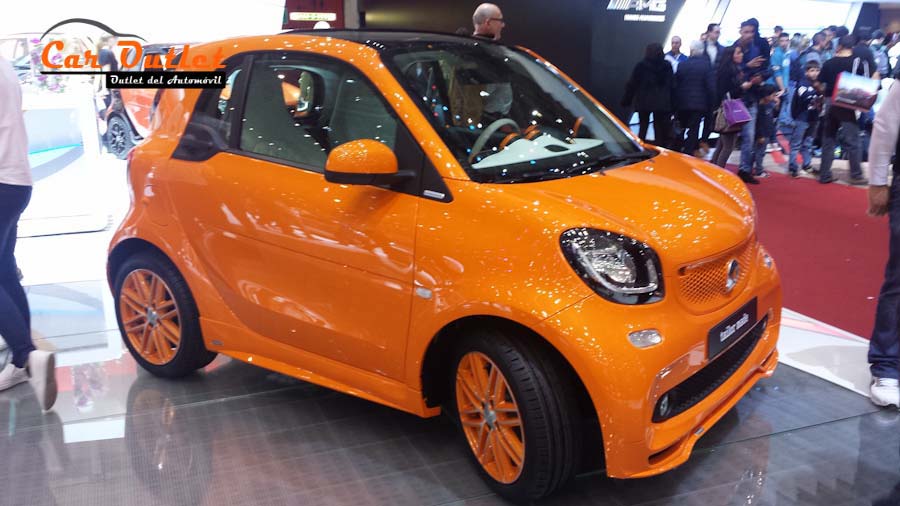 Jeep Cherokee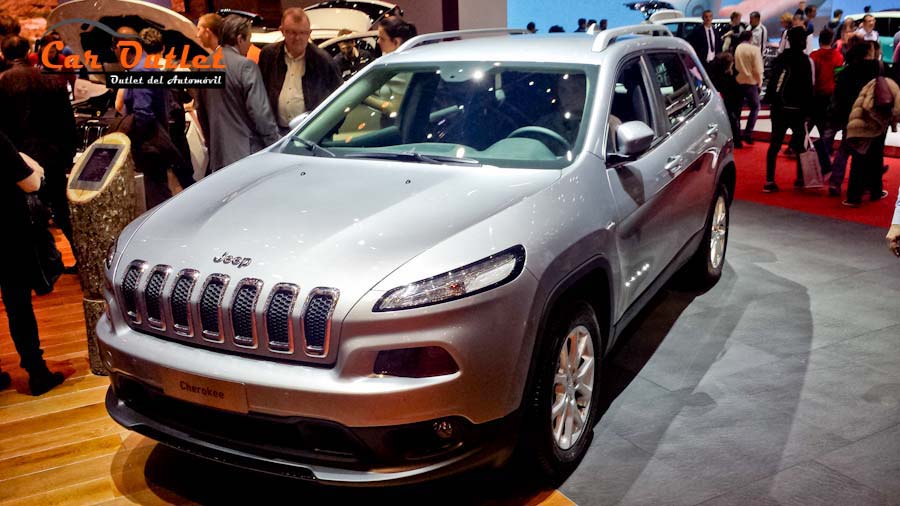 SsangYong Tivoli